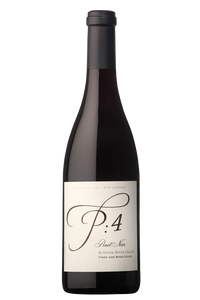 2021 will be remembered as an outstanding vintage. The growing season encountered almost no frosts in March and April with mild, windless days during flowering and no heat spikes during ripening. Cluster weights and berry sizes were understandably down due to the ongoing drought thus the concentrated flavors and color resulting in tremendous quality for your enjoyment!
Harvested on September 17, 2021, the crop was fermented in a 1.5 ton fermenter with 30% of the fruit left whole cluster and added to the bottom of the tank first. The rest was de-stemmed then tipped on top. The fruit was left to cold soak until the onset of indigenous, primary fermentation. Punchdowns ensued up to three times daily during peak fermentation then slowed to once a day below 10 Brix. The wine went dry a few days later and was then left to go through Malolactic fermentation indigenously as well. The wine was aged in neutral oak barrels from the Tronçais forest in central France. Sixty days before bottling the wine was racked off of its fermentation lees to help it settle. All wine movements were accomplished by gravity including bottling in May 2023.
Sourced exclusively from our Vines and Roses Estate on Olivet Road in the central Russian River Valley. The rows that make up this wine are planted to the Calera and Eden pinot clones.

"Deep red/purple in color, the nose is lush with ripe raspberry, cola and fall spices. The palate is broad and supple, full of plumy red fruit, sweet spice and a touch of anise. An outstanding result from the venerable Vines and Roses Estate vineyard."

– Winemaker Dan Fitzgerald